Your Home
Professionally
Listed
FOR ONLY
$395.00
What Sets Us Apart is Everything
We Have Saved Our Customers over $200,000 In Commissions in the Past 2 Years!
We simply are "The Best for Less" and here is how our program works:
When we complete the listing paperwork, we receive $395.00 from you. We use this money to offset some of our upfront marketing costs. Once we have a buyer's contract on your home, and we go to closing, you will then pay us an additional 1.5% commission at closing, from the proceeds of your sale.
Our customers have disposable income, but they don't like disposing of it...is that you? In theory, our program actually makes you money. So we ask, name a full service Realtor who actually makes you money, provides a proven marketing and sales solutions program and sells your home? We'll wait while you think...One last thing, to compensate an agent who brings you a buyer, we would recommend you pay them 2-3% (you choose).
When we first launched our program 2 years ago, people would ask, "What's the catch?" Everyone now knows, there is no catch.
Give us a Call, Text or Email...Your Neighbors have! We'll be happy to confidentially go over our complete program with you.
Kelly@BeechlerRealtyGroup.com
(386) 405-1178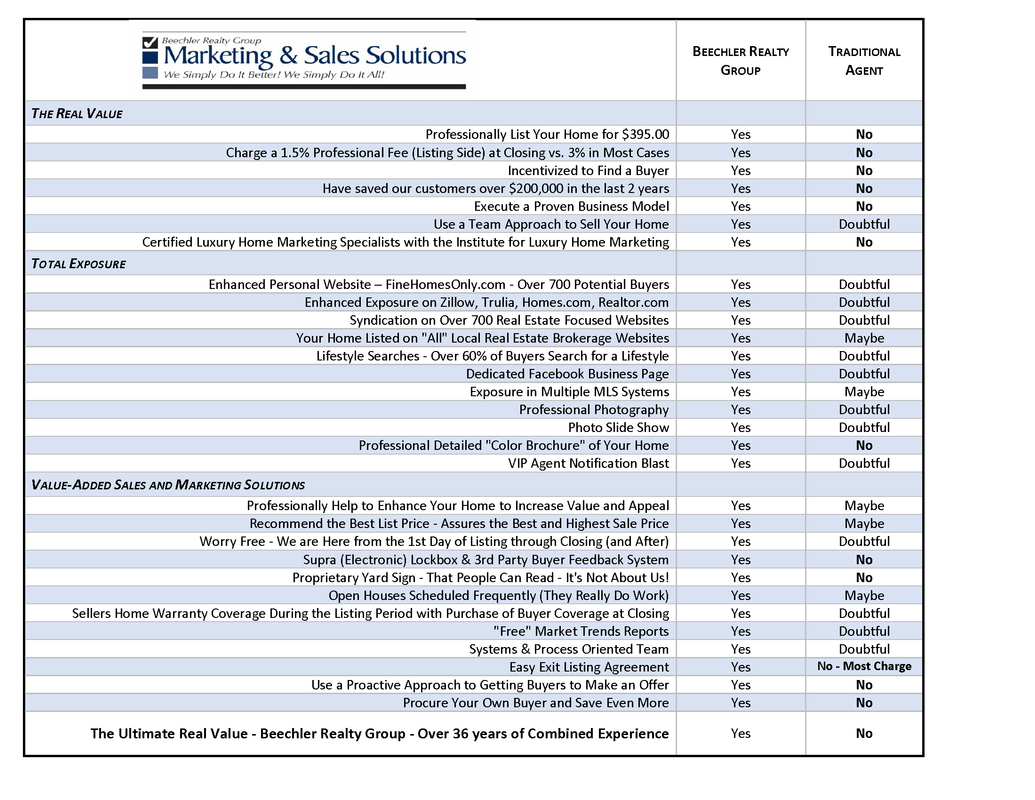 '/>" />